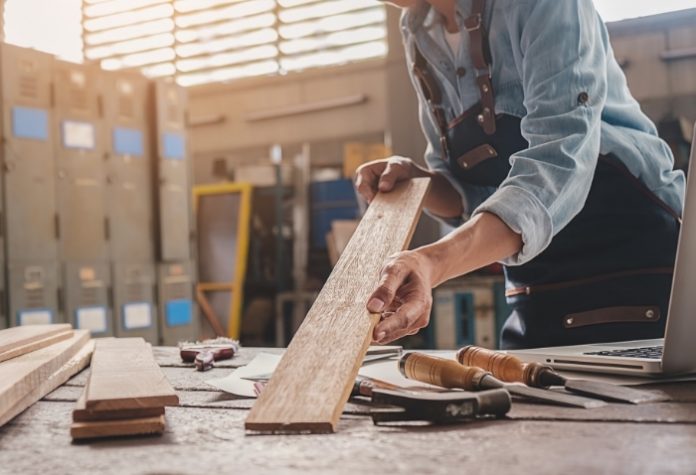 Beginner's Guide to Choosing the Best Carpentry Services in Singapore
The majority of people find wood furnishing aesthetically pleasing. From wood flooring, mahogany dinner tables to Scandanian themed living rooms – people absolutely adore brown wood in all shades and shapes. The beauty of wood – its texture, grain, sturdiness, and the color is fascinating.
Woods carved from trees bear signs of accumulation and growth over many, many years. Plus, the visual appeal of wood is captivating to look and touch certainly adds richness to any home and gives it life.
If you are thinking of furnishing your home or office with wood, you've come to the right place. In this beginner's guide, we will dive into what carpentry service actually is, why you might need one, and where you can find the best carpentry services in Singapore. See more below!
What Is Carpentry Services?
Carpentry services refer to the craft of carpenters who cut, shape, and design woodcraft. The art of carpentry is among one of the oldest skills in the world. Even today, most modern buildings still utilize carpeting skills.
When mentioning carpentry, most people automatically think of wooden furniture and loggers. In reality, the scope of a carpenter is beyond that. Carpenters also build more complex woodwork, such as archways, staircases, treehouses, sculptures, etc. Did you know that carpenters and their carpentry services are needed in mega-projects such as building highways and dams?
Carpenters are known for their handcraft, methods, and techniques. Oftentimes, the price for their work can be slightly steep. Understandably, carpenters pour hours long and work with high-quality materials such as mahogany, teakwood, redwood, and cedar into their designs. The end product of a reputable and skilled carpenter is unique and stands the test of time.
Why Do You Need Carpentry Services?
If you visited plenty of decor shops and still could not find something that suits your style, your next visit should be to a carpentry service. A carpenter can assist you in custom-making furniture, functional pieces or even help to give your whole room a makeover!
You can always reach out to a reputable carpentry firm and consult their service. Most carpentry services offer more than just creating furniture. Depending on the firm, some carpentry services offer renovating, interior design, painting services, etc. Don't know where to start? We have got you covered!
Where Should I Find the Best Carpentry Services?
Adding furniture into your home or office should not only fit the room's theme. It is essential that whatever you choose to bring in your personal space fits your personality and vibe. We understand that some people may be more particular with their furniture and feel more content with their own design and ideas. And fortunately for you, we have done our research in carpentry services!
We have put together a list of the best carpentry services Singapore has to offer. These carpentry services are chosen based on their impeccable craftsmanship, quality, price, and review. Your dreamed designs can come alive now! Take a look below.