Beginner's Guide to Choosing the Best Commercial Cleaning Services in Singapore
Has it been a while since you last cleaned up your business or workspace? Thinking of engaging with a professional cleaning service to help you sanitize the lot? You've come to the right place.
With plenty of workers, students, or clients going in and out, keeping your premise clean, smelling fresh, and looking neat can undoubtedly be challenging. Commercial cleaning services can help you to thoroughly clean your business space with their professionally trained cleaners. Regardless if you run a kindergarten, own a dormitory, or a nursing home, you can always benefit from a cleaning service.
A healthy space is a happy space. This article will be diving into what commercial cleaning services are and why you might need them. Most importantly, we also made a list of where you can find the very best cleaning services in Singapore.
What Is Commercial Cleaning Services?
Commercial cleaning services help businesses to deep-clean their premises. It may cross your mind to think that day-to-day cleaners are capable of handling cleaning jobs. However, there are several differences between regular hourly paid cleaners and commercial cleaning services to note. Regular-paid cleaners focus more on everyday cleanings, such as sweeping and mopping the floors, wiping the counters, dusting the furniture, etc.
Commercial cleaning services, however, provide a more holistic service and clean on a larger scale. These cleaning firms are often big establishments that own modern technology, the latest equipment, and better cleaning products designed to sanitize and sterilize business premises.
Apart from that, commercial cleaning services are compliant with the National Environmental Agency (NEA) & Workplace Safety Guidelines. This means they operate their service up to standards and safety.
Why Do You Need Commercial Cleaning Services?
Commercial cleaning services can be mightily helpful if you happen to run a business operation in a huge premise or building. Commercial cleaning services include deep cleaning, cleaning multi-story windows, janitorial services, etc.
If you have clients who are young children, disabled people, elderlies and at-risk people making sure the surrounding space is clean and sanitized is exceptionally crucial. As a business owner, having a proper and healthy space can do wonders for your business. This is all the more important if your business' reputation thrives on cleanliness, such as restaurants, hotels, gyms, etc.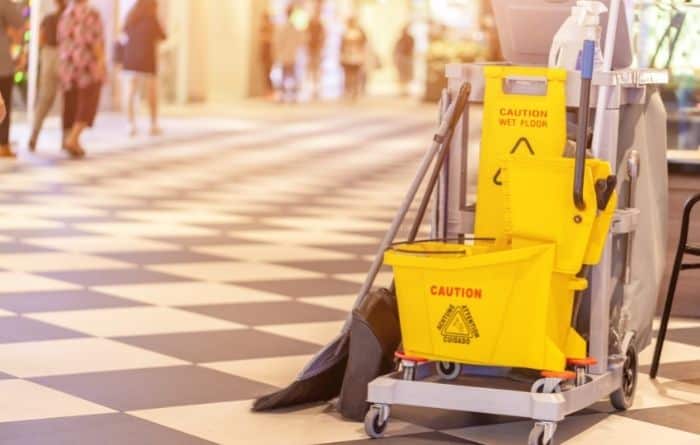 Where Should I Find the Best Commercial Cleaning Services?
If you are wondering where to find a decent commercial cleaning service, don't fret! We have you covered. If you are yet to try or have a bad experience with cleaning services, we suggest you give these services a go! We understand that some people are pretty particular about their cleaning services.
That's why we have carefully hand-picked ten commercial cleaning services just for you. We chose the commercial cleaning services that excel in terms of quality, pricing, and reputation. Plus, these cleaning services were also chosen based on actual customer reviews. See our list of the best commercial cleaning services in Singapore below and take your pick.