Beginner's Guide to Choosing the Best Estate Planning Services in Singapore
Mention estate planning and most people dismiss the notion as something that only applies to the wealthy. However, nothing could be further from the truth. In reality, it applies to anyone who believes in a smart wealth management strategy. One of the best ways to safeguard your assets and future is with estate planning services in Singapore.
A reliable service provider will work with you to devise strategies that plan for reasonably foreseeable contingencies. They'll guide you through common pitfalls, misconceptions, and fallacies and highlight areas of potential disputes. Perhaps most importantly, you will understand why a will alone is usually insufficient in most cases.
The ideal estate planner should be certified and fully conversant with regulatory requirements. They should also have expertise on the best financial planning tools and instruments to ensure secure wealth management.
Our guide will equip you with pertinent facts to facilitate a better understanding of estate planning. We'll look at the relevant issues of estate planning to create a clear picture of what's it about. You can then peruse our list of service providers to get started on your wealth management strategy.
What Is Estate Planning Services?
Estate planning services in Singapore is a forward-thinking contingency plan to manage wealth and assets. It is usually pertinent in the event of death or incapacitation of the benefactor. It ensures proper disbursement of assets, management of wealth, and settlement of taxes and duties.
An 'estate' includes assets and wealth that are movable or immovable. Movable assets include cash, vehicles, jewelry, stocks, insurance, etc. Immovable assets, on the other hand, usually denote real estate or land and buildings and properties.
Estate planning services will usually include detailed strategies on wealth distribution and maintenance. Complete service packages offer holding strategies such as will writing, creating a trust or power of attorney, etc.
Why Do You Need Estate Planning Services?
Without proper estate planning services, you take an unjustifiable risk with your hard-earned legacy. In Singapore, wills can be challenged on undue influence, unsound mind, etc., possibly leading to invalidation. This is especially applicable to private estate distribution, which can be dispersed via public probate otherwise. Distribution of the estate then occurs under the Intestate Succession Act, which may not benefit the intended parties.
Getting reliable estate planning services in Singapore will ensure that assets and wealth are managed as intended. It makes potential disputes or conflicts avoidable, saving time and money for all parties and ensuring better outcomes. Most importantly, it is viable to professionally manage assets and wealth with instruments such as trusts, etc. This protects beneficiaries from mismanagement, mistakes, or bad decisions that could harm their inheritance.
Further, estate planners are certified professionals best able to navigate any legal issues that may arise. This may include taxes, alimonies, creditors, etc. Singapore no longer has estate duty, but there are other concerns such as Additional Buyer Stamp Duty. Professional estate planning services will cater to all eventualities and minimize damages.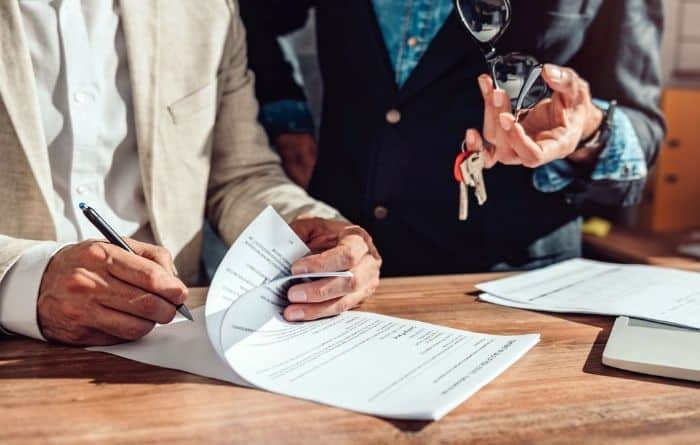 Where Should I Find the Best Estate Planning Services?
It's never too late to do the right thing for your future. Securing your legacy is undoubtedly a step in the right direction. It's one of the most prudent ways to ensure that you and your family are cared for.
There are plenty of resources that you can access to begin your journey in managing your wealth. However, if you want only the best, then our list of the top service providers is all you'll need.