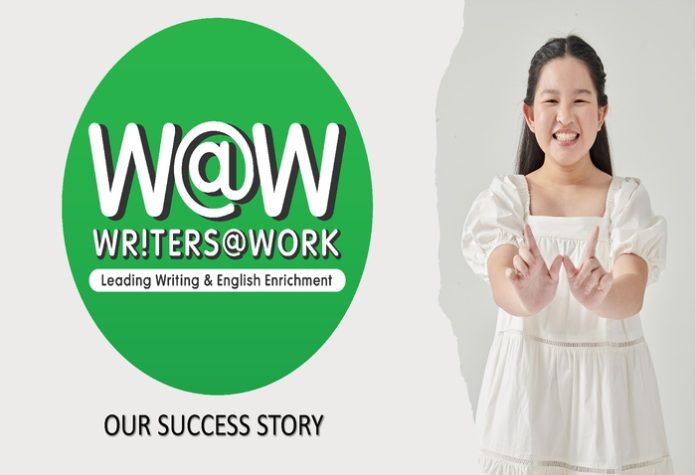 WR!TERS@WORK – Leading Writing & English Enrichment in Singapore
Since 2012, WR!TERS@WORK has been offering writing and english enrichment classes to schoolchildren of all levels. And as of now, they're one of the most renowned English tuition centers in all of Singapore.
Empowering for the Future
W@W believes that writing is a lifelong skill that greatly benefits an individual in academic and professional settings. Additionally, they focus on every aspect of the English language, including auditory, oral, and written.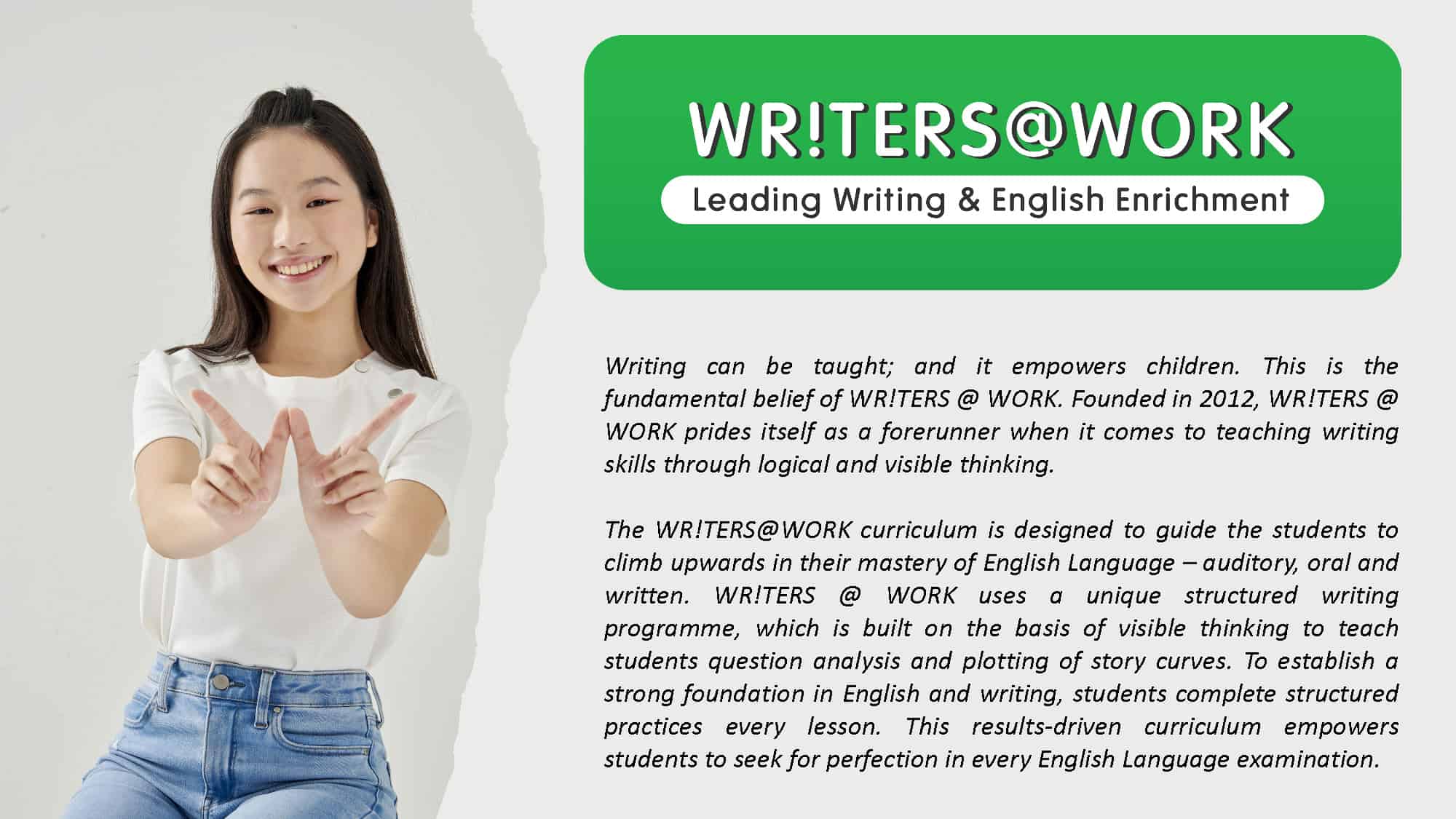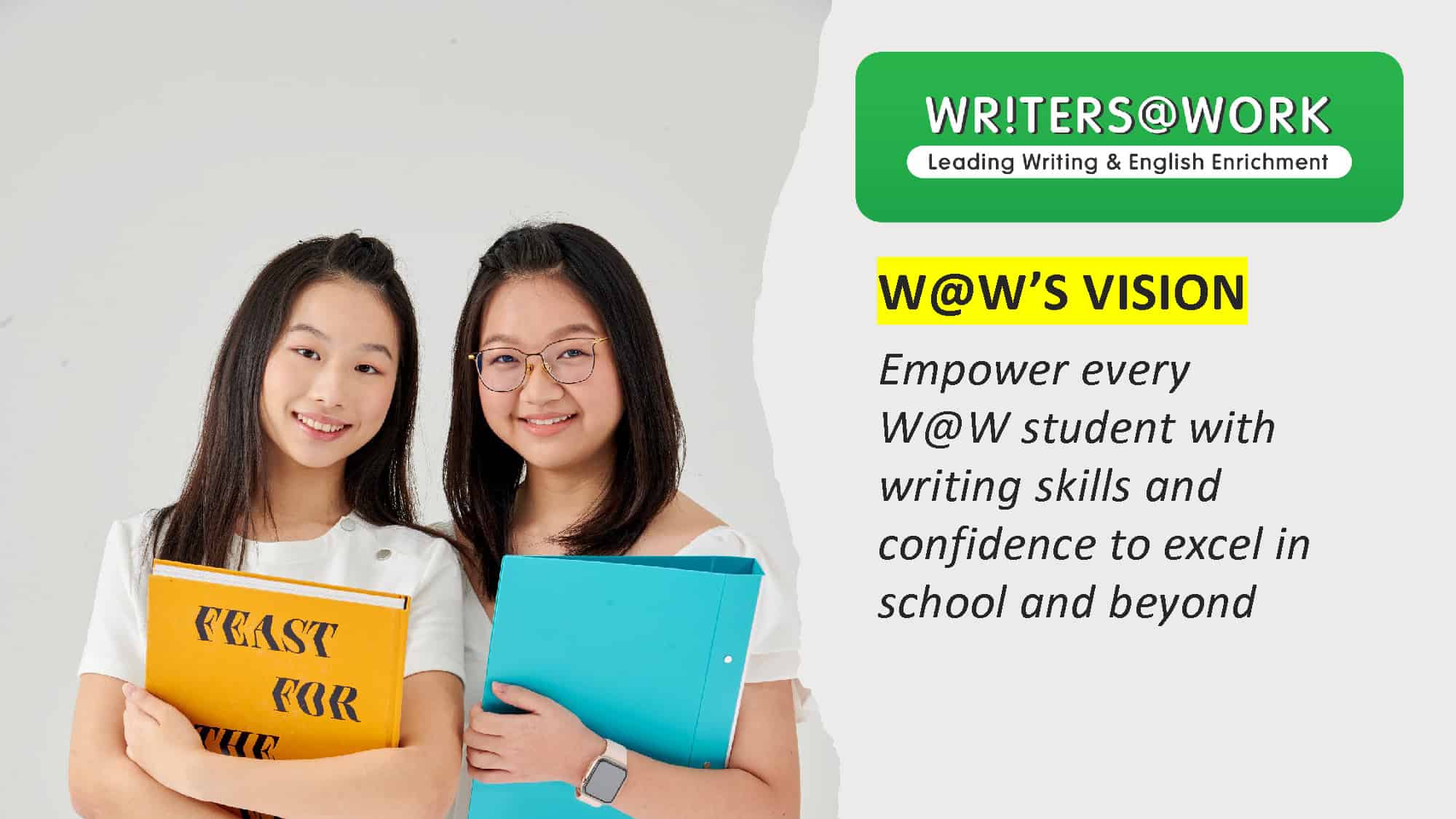 WR!TERS@WORK – From Humble Beginning to an Industry Leader
WR!TERS@WORK was first established in 2012 in Clementi with 3 teachers offering lessons to 47 students. And by 2023, the institution has a team of 80 teachers and op-staff and is available in 8 locations throughout Singapore.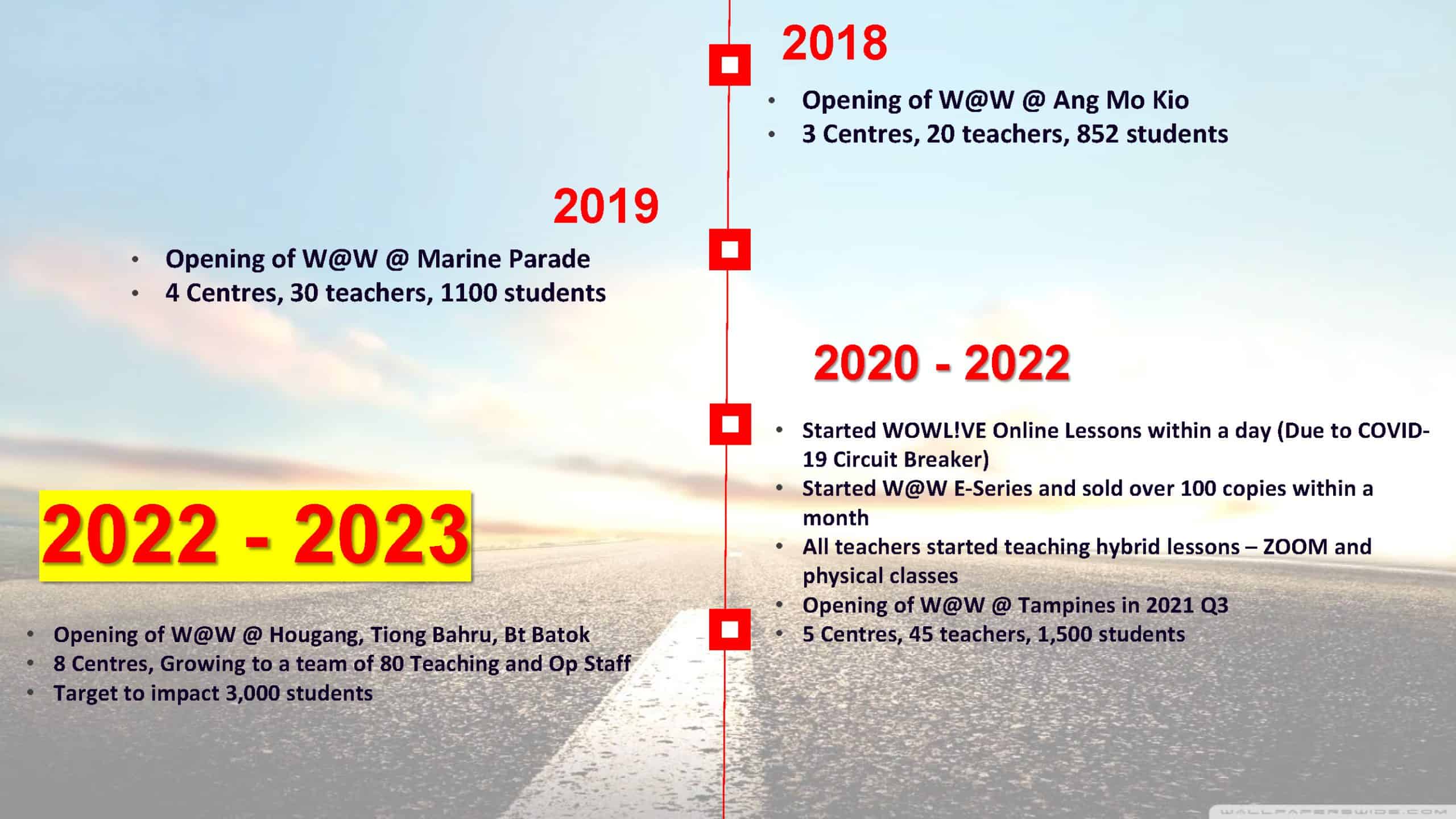 Known for their Unique Approach to Teaching
All of WR!TERS@WORK curriculum has been scientifically laid-out. Their course structure enables maximum collaboration between the teachers, students, and parents while engaging the creative as well as the logical parts of the learners' minds. Furthermore, all their lessons go through periodic reviews so they can keep up with the key challenges their students face.
The result? Their students see exceptional improvements in their English grades. And some of them have even achieved AL1 in PSLE and A1 in 'O' level examinations.
Amazing Growth, and Still Thriving
WR!TERS@WORK is already one of the fastest growing enrichment centers in Singapore. And with the school-level examinations getting more competitive, WR!TERS@WORK is expected to keep on flourishing. The growth is also being fueled by the fact that every academic subjects except the mother-tongue is taught in English.
WR!TERS@WORK Enrichment Centre
Email: admin@writersatwork.com.sg
Website: https://www.writersatwork.com.sg/
• Clementi Branch
• Bukit Timah Branch
• Ang Mo Kio Branch
• Marine Parade Branch
• Tampines Branch
• Hougang Branch
• Tiong Bahru Branch
• Bukit Batok Branch