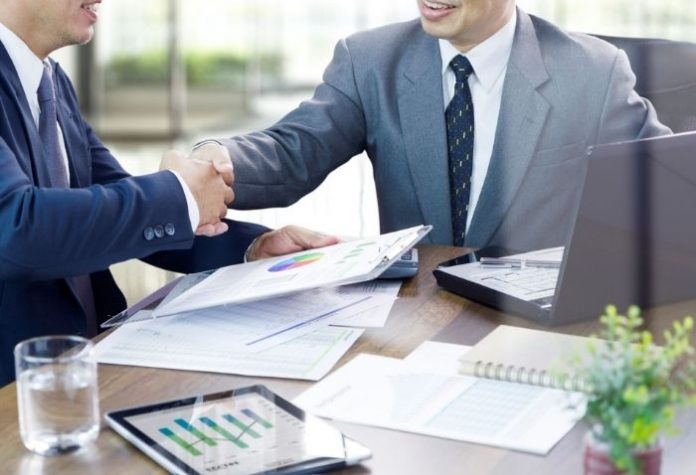 Here Are the Top 10 Best Corporate Bank Account Openings in Singapore
You have come to the right place to find the top 10 best corporate bank account openings in Singapore.
Singapore is one of the internationally recognized financial centres in the world with a government that is in favour of business policies. These attractive policies go together with Singapore's strategic location, making the country a banking hub in entire Southeast Asia. There are over 200 banks that operate in Singapore. In addition, Singapore has trillions of banking assets, which is why many entrepreneurs want to open a business there and open a corporate bank account.
A corporate bank account allows you to have better control over your company finances, and your business profits separate from your personal spending. When you are choosing which bank to open a corporate account at, you have a lot of choices. Take into consideration the simple products that target startups with limited transactions and those that are more complex for the established ones. These established businesses have savings, deposit accounts, and specialist options that are mainly for certain types of companies.
Why Do You Need Corporate Bank Account Opening in Singapore?
Corporate bank accounts are very important to companies in Singapore. This is because, upon company formation, incorporators must open a corporate bank account. There are a couple of vital reasons why companies need a corporate bank account.
Here are the reasons why a company must have its own corporate bank account:
Separate Business Finances
This is the primary reason why companies need a corporate bank account. They must keep their business finances such as assets, expense, and cash flow apart from personal finances. By doing this, the business owner will have less confusion and an easier time separating business and personal finances. A higher level of protection for corporate liabilities is linked with having a corporate bank account. In addition, there could be creditors who want to impose personal responsibility on the account owner if there are any debts that the company incurred. This situation will not apply to owners of corporate accounts.
If the company owner has a corporate bank account, he or she can scrutinize the business from a clearer perspective. This could be done through an analysis of company business records.
Requirements for Opening a Corporate Bank Account
A lot of banks require that account signatories and directors are present to sign the paperwork during the account opening. Some banks could allow the documents to be signed at one of their branches overseas or in a Notary Public.
Normally, banks would need the documents listed here. Other documents may be needed by the bank depending on the case.
The completed forms for account opening that is signed by the authorized signatories based on the board resolution
Board of Directors Resolution that sanction the account opening and the account signatories, which must be prepared by the secretary of your company
The certified true copy of resolution about the account opening and account signatories
Certified true copy of the Certificate of Incorporation
Certified true copy of the business profile of your company provided by the company registrar
The Certified true copy of the Company's Memorandum and Articles of Association (MAA)
Certified true copy of all your passports and proof of residence of the signatories, directors, and beneficiaries. If you are in the country, you can bring the originals and copies will be made by the bank
List of the Top 10 Best Corporate Bank Account Opening in Singapore
1. Development Bank of Singapore (DBS)
DBS first opened in 1968, which was set up by the Singapore government. DBS currently has more than 100 branches across Singapore, and it is the largest Southeast Asian bank. They have branches and offices in the UAE, China, India, Hong Kong, Indonesia, Japan, Myanmar, Malaysia, South Korea, Taiwan, Philippines, Thailand, Vietnam, the USA and the UK.
This bank has a huge range of corporate and personal bank services and products, which includes consumer banking, treasury, asset management, capital market services, brokerage services, debt financing, and equity.
2. OCBC Bank
Oversea-Chinese Banking Corporation Limited (OCBC) is an established bank in Singapore that was opened in 1932. Further, there are over 590 OCBC branches in 18 countries including Singapore, Indonesia, Brunei, Myanmar, Malaysia, Philippines, Vietnam, Thailand, Hong Kong, China, Japan, Taiwan, South Korea, USA, UK, UAE, and Australia.
Together with DBS, OCBC is also listed as one of the safest banks in the world according to Global Finance. In addition, it received an award of the "Best Managed Bank" and "Strongest Bank, ASEAN" based on the criteria of Asian Banker.
3. Standard Chartered Bank
Standard Chartered Bank is a British financial institution that originated in 1858, and it is globally one of the largest banks. It has over 1200 branches in 70 countries, and 90% of the profits come from Asia operations. Standard Chartered first opened its branch in Singapore in 1859, and it was in 1999 when it received a Qualifying Full Bank (QFB) license. It has 17 branches in Singapore. This bank has corporate and institutional clients which offer services related to trading finance, lending, cash management, securities, debt capital markets, foreign exchange, and corporate finance. The bank also has private banking services in their private banking department.
4. United Overseas Bank (UOB)
The United Overseas Bank (UOB) started in 1935 and currently has 500 branches in over 19 countries. The headquarters of UOB is located at Raffles PI. The bank has personal and commercial banking products and services. This bank also has asset management related services together with private banking and insurance services. It has handled a total of SGB358.59 Billion assets. In 2018, UOB had total revenue of SGD8.12 billion. In that same year, its net income was SGD3.41 billion with around 25,000 employees.
It was awarded as "Best Overall Fund Group in Singapore" in 2008 when The Edge-Lipper Singapore Fund Awards happened.
5. Hong Kong Shanghai Banking Corporation (HSBC)
HSBC is a Hong Kong/British multinational financial institution, and it has become one of the world's largest banks. Currently, HSBC has over 4000 offices located in 70 countries. HSBC first operated in 1877 and it played a major role in Singapore's reconstruction after World War II.
HSBC Singapore falls under the Qualified Full Bank category and it has a comprehensive offering of banking and financial options for clients. For instance, these include retail banking, commercial banking, wealth management, private banking, investment banking, insurance services, trustee services, capital market services, and securities-related services.
6. RHB Bank (Singapore)
RHB Bank started in 1961 with its headquarters in Malaysia. This is universal and it operates in 7 locations in Singapore. RHB Bank has services like credit facilities like purchasing securities, mortgages, non-residential mortgages, credit cards, hire purchases, and personal loans. They also have deposit collection, remittances, investment services, and general insurance products for individual clients. RHB Bank has handled about MYR230.21 billion in total assets. RHB has a generated revenue of MYR3.5 billion in 2017. In that year, RHB Bank's net income was about MYR1.95 billion. It has a total of 14,790 employees to date.
7. Citibank
Citibank Singapore Ltd. Is on the top 10 list of banks in Singapore, and it is a Citigroup Inc. subsidiary. In 1902, it became the pioneering American bank to have a branch in Singapore. In 2005, it received a license as a qualified full license bank from the Monetary Authority of Singapore. Citibank has over 9,200 employees today and it operates in over 1,500 consumer touchpoints. The bank allows local and foreign accounts, cash management, time deposits, treasury products, trade solutions, personal loans, credit cards, commercial real estate and business loans, wealth management, and mortgages. It also offers health and life insurance, credit insurance, travel insurance, and online banking.
8. Bank of China
The Bank of China is one out of five state-run commercial banks in China, which has become one of the top banks operating in Singapore. Bank of China started in 1912 and it is the top 5 largest bank in the world based on market capitalization. The Bank of China opened for the first time in Singapore in 1936. Today, the Bank of China has a licensed Qualifying Full Bank (QFB).
The bank has various financial products and services like local and foreign currency deposits, personal loans, remittance, charge cards, wealth management services, unit trust and insurance products, forex trading, trade financing, securities investment and management, structured finance, corporate lending, custodial services, investment advisory services, asset management, investment banking, and RMB services.
9. CIC Singapore
CIC is a wholly-owned entity by Credit Mutuel Group. It was first established in 1984 and considered as Asia Pacific headquarters. Its headquarters in Singapore is located in Marina Bay Financial Center. CIC offers financial products and services like corporate finance, treasury, private banking, structured finance, and more. It already handled a total of 619.20 billion assets. The Credit Mutuel Group already generated a net interest income of about €14.01 billion in 2017. In that year, their net income was at €2.4 billion
10. Maybank Singapore
Maybank Singapore Limited is a systemically important bank in Singapore. They opened their first branch in 1960 and currently has 25 branches with 1,800 over employees. Maybank has quality products and services which include commercial and retail banking, private banking, SME banking, and wealth management. The company is operating as a Malaysian bank subsidiary, which is one of the leading financial services groups located in Asia. It has branches in 20 countries. It is among the top 5 banks in the ASEAN and one of Singapore's Qualifying Full Banks. Maybank has handled more than S$22.7 billion worth of assets in Singapore.
Choosing a Bank to Open Your Corporate Account
Choosing a bank and tariff could be very confusing when you are starting a business. The advantage is that, in Singapore, the major global banks have branches there. If you have an existing account in any of those banks, you might find it easier to apply for a corporate account as an existing client.
Otherwise, you can still be a client in one of the 200 domestic and international banks in Singapore.
The foreign banks in Singapore have stricter requirements when you need to open a corporate bank account, which tends to charge higher bank commissions. Citibank, HSBC, and some of the other banks may let you sign documents in any of their overseas branches or in a notary.
Useful Tips
Have the Required Paperwork With You All the Time
Whether you are a local or foreigner, you must always have the required paperwork with you. The next step is to choose the right bank for your corporate account.
It will also depend on what you want from the bank account. Since there is heavy competition among financial institutions, a lot of banks have attractive benefits for those who want to open corporate bank accounts. There are even banks that waive processing charges for a certain period.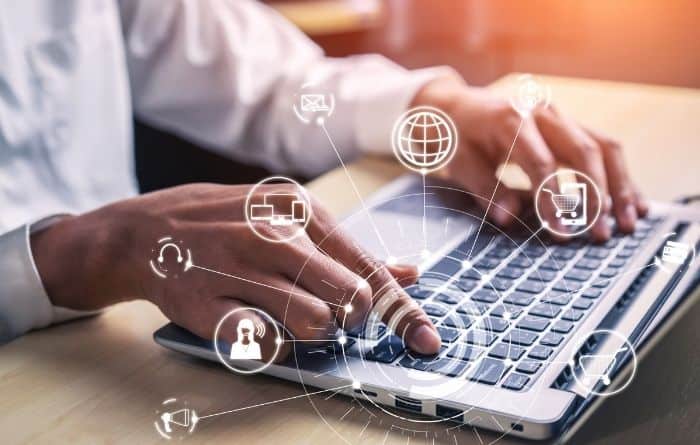 Analyze the Reputation of the Bank
You must always choose to open your corporate account in a bank that has a high rating and has been proven to be credible. They must have excellent confidentiality standards and a recognized international presence. You can also talk to your peers and ask them for opinions. Getting advice from mentors will always benefit you in the end.
The initial deposit amount is a bit concerning for new business owners because it could range from S$0 to S$3,000.
These amounts are not only dependent on which bank you choose because each of them may offer various types of corporate accounts, which might incur different deposit amount requirements.
These are the top 10 best corporate bank account openings in Singapore. Before you choose a bank, make sure it is among the banks mentioned here and they have the services you need.