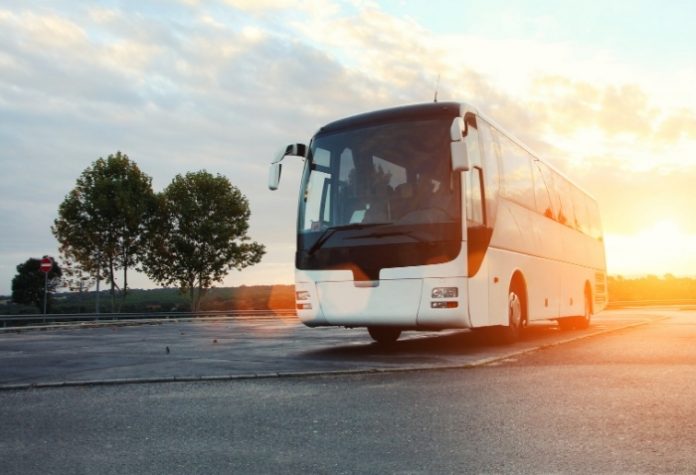 Beginner's Guide to Choosing the Best Charter Bus Services in Singapore
Chartered Bus services ensure safety and comfort in the best way for all its passengers. Whether it's about getting on-time bus service, or easy access to ticket bookings, Charter bus services in Singapore are the best.
Traveling in large groups can be very stressful and tiresome. But with charter buses, you can get excellent transportation services at affordable prices. This is facilitated to travel with your friends or family with ease even on foreign land. Tickets for chartered bus bookings are available throughout the year. This makes it easy to plan those group tours any time of the year.
The best option for the groups to travel safely and efficiently is by charter bus services in Singapore. So here's how you can choose the best charter service for your group travel plans.
Charter bus services come in different sizes with different seating capacities. So book your buses according to the number of group members you have. The buses are available in compact to large sizes, thus choose according to your need.
The majority of the charter buses are fitted out with cushioned seats, TV monitors, DVD players, etc. So do know your needs before booking your charter buses.
Most modern buses have wireless internet facilities and power outlets to charge the device. This is why it is crucial to confirm the availability of buses with WiFi and electrical outlets before booking the tickets.
What Is Charter Bus Services?
A charter bus known as a motorcoach is a vehicle that is reserved for a private group, company, or business. Instead of traveling along a set bus route, hiring charter bus services in Singapore will take your group directly to your destination according to your desired itinerary.
Charter bus services allow you to plan different vacation tours without being dependent on any conditions or external obstacles. Also, there is no need to plan every detail of the route. A charter bus company will do everything according to your desired requirements. Every passenger will be assured of safe & reliable services.
Why Do You Need to Charter Bus Services?
A bus is comfortable means of transportation. So if you do not have a car and don't want to plan all the trip logistics, consider this travel option. When you book charter bus services, you get a solid and convenient package of guaranteed amenities. With charter bus services in Singapore, you can go wherever you want to, and you can spend much time as you want to spend at specific locations.
There are also plenty of advantages with charter buses. You can enjoy a flexible service according to your choice of time and itinerary. It is a great option to save money compared to other modes of transport. Modern and comfortable style buses not only ensure optimized travel logistics but a safe journey as well.
In short, a charter bus service for your group travel is an easy, convenient, and cost-effective option, whether it's for field trips or corporate outings. The best answer in front of you is charter buses. In addition to this, you can also choose from a wide variety of vehicles suitable to your exact needs.
Where Should I Find the Best Charter Bus Services?
There are many charter bus services in Singapore that provide travel tours regularly. Chartered buses are a great way to travel in groups with cost-effective expenditure. Whether you just want to escape to another city for some time or a simple trip across borders, chartered buses are the perfect answer to your travel needs.
In addition to large bus providers who provide buses to multiple locations worldwide, many rental bus providers offer regional services. All the chartered bus companies near your departure point will improve your chances of finding a suitable bus service.
So if you are in the initial stages of planning a group getaway, we strongly recommend hiring the best-chartered bus services in Singapore for safe transportation to and from the destination. See our list below to know more about the transportation companies who provide the best-chartered bus services.