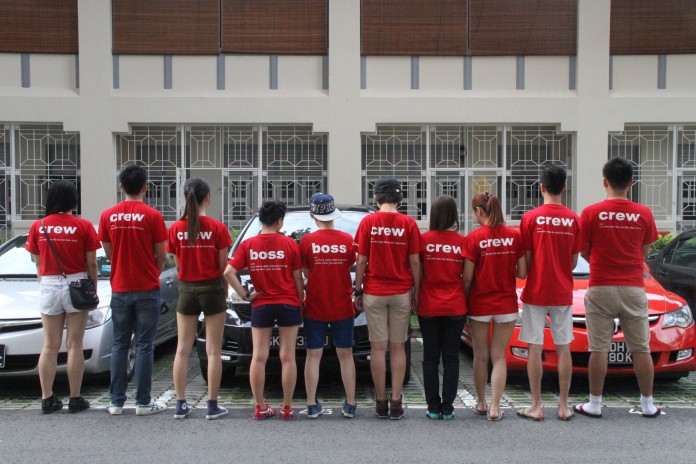 Linear Dots Production – An Innovative Event Agency That Delivers Results
Making Events Come Alive
Linear Dots Production is an event agency built to deliver experiences and results for brands that value imagination and innovation. It operates on a unique approach of producing shows – marrying technical expertise with creativity to achieve their tagline of making events come alive.
It's Now or Never
Joewin, Founder of Linear Dots Production, was first exposed to events management during her internship with the South West Community Development Council as part of her curriculum in Ngee Ann Polytechnic. She fell in love with the industry from Day 1 and since then, she knew she was destined to do this for the rest of her life.
After graduating from the Australian National University with High Distinction in Bachelor of Commerce (Finance), Joewin went on to pursue a career in Citibank, a job many deemed as iron rice bowl. Although the job pays well with good benefits, it was far too mundane for her. All this while, she had been planning to start her own event agency. In 2011, Joewin left Citibank to join Frontier Strategy Group where she worked closely with C-suite Executives of Multinationals to ensure they succeed in Emerging Markets. One fine day, she woke up telling herself it's now or never.
In 2012, at the age of 25, Joewin founded Linear Dots Production Pte Ltd. The Linear Dots Production that we all know today is an up and coming boutique event agency that delivers experiences and results for brands that value imagination and innovation. None would have ever thought that this entrepreneur started the business with barely a few hundred dollars in her pocket.
An Impressive Reputation for their Highly Innovative Events
Gifted with an extraordinary amount of energy and the mindset of constant improvement, Joewin has already brought the company to incredible success and garnered an impressive reputation for their highly innovative events.
Linear Dots Production is very grateful to have the privilege to serve clients such as ASUS, DBS, Fuji Xerox, Huawei, to name a few.
Age is Indeed Irrelevant; It is What You Have to Offer That is Important
Because of her age, Joewin initially struggled with building credibility. Speaking to her today, you would never have imagined her to be someone who lacked confidence in the past. Now, whenever prospects or clients ask for her age, she would answer with her experience. Age is indeed irrelevant; it is what you have to offer that is important. As Joewin shares with us "being credible is about knowing what you know and what you dont, then people can trust you."
Giving Back to the Community
The common thread about LDPers, besides their passion for the event industry, is their philanthropic nature in wanting to give back. Because giving back to the community has always been one of Joewin's personal core values, it was something she weaved into LDP corporate culture since Day 1. Besides their active participation in charity drives, LDP started its own Christmas Charity Drive in 2014. LDP's beneficiary for their annual Christmas Charity Drive is cleaners who work tirelessly to keep our hawker centres clean, a group whom they refer to as Community Unsung Heroes.
The motivation behind Joewin's hard work and dedication, besides her strong sense of responsibility towards her colleagues who gave up working for a big organisation to join LDP, is her parents.
What most people do not know is that Joewin's parents gave up a lot to put her through school and despite their humble background, her parents have never once doubted her decision to quit a high-paying job to pursue her dreams. "I am what I am today because of them and without them, I am nothing" Joewin shares.
Hire the Right People with the Right Attitude to Fill the Right Seats
When asked what is the one key advice she will give to budding entrepreneurs, "hire the right people with the right attitude to fill the right seats" Joewin says, emphasizing on how the people you hire can make or break your organization. As the late Steve Jobs shares "the only way to do great work is to do what you love."
Linear Dots Production Pte. Ltd.
Address: 2 Kallang Avenue
#09-09 CT Hub
Singapore 339407
Contact: +65 6443 7743
Email: info@lineardots.com
Website: www.lineardots.com