How to Sell Your Business
Taking action when you don't know where to begin or what the next strategic step should be can be a very scary process. When it comes to something as big as making decisions which can make or break your business – like whether you should sell your business or not- the process can be even scarier than ever.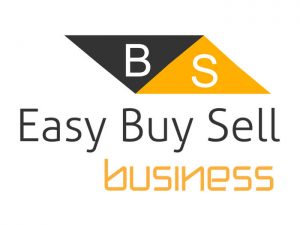 What could make things a little less scary? Finding and trusting the right business partner that can be your guiding light throughout the whole process. You'll find plenty of information on the web giving advice about how to sell your business. The real question is, how do we differentiate the useful information from the ones that aren't?
Searching for the right buy and sell business platform to use to sell your business can be just as challenging selling your business itself. To effectively sell your business, you need to:
Be able to promote your business to stand out among the crowd, both locally and internationally
Be able to connect with other business brands, sharing news and exchanging views
Be able to build strong business network connections
Be able to share your business's inspiring stories and innovative ideas

You need a sound business platform to help you achieve all the targets above. A platform like EasyBuySellBusiness.com
Why Use EasyBuySellBusiness.com
Because not only are EasyBuySellBusiness.com the only platform that has made it its mission to promote a much better mergers and acquisitions environment in Singapore, but buying and selling a business has never been easier.
As if that isn't enough, EasyBuySellBusiness.com is also the ONLY website which allows businesses to advertise and promote themselves 100% for free, with no hidden or extra charges. And the best thing about is it, your listing won't even be cluttered with ads. Just pure, 100% your listing and nothing else.
Our promise and our mission to every business out there is to help your business achieve its full potential, whether it be in mergers, acquisitions, or buying and selling.
We told you EasyBuySellBusiness.com is the real deal. Get in touch with Easy Buy Sell Business today and we will be here to assist with anything you need, because that's what great partners do.