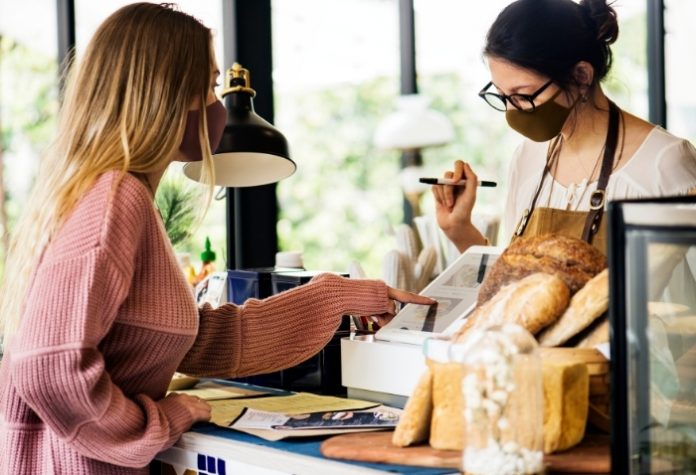 Beginner's Guide to Starting a Small Business in Singapore as a Foreigner
Let's face it: building a business from scratch is one of the riskiest and hardest decisions that you can make. Entrepreneurship requires you to have vast knowledge about your market and the product or service that you want to sell. You also need proper skills to handle day-to-day operations. And don't forget luck – you need lots of it.
Now, if you are a newbie in the world of business, you might have heard that Singapore is an ideal starting point. Numerous entrepreneurs from all over the world are attracted to this country because of its economy and governance. Does that mean you can also go to Singapore to start your own business there? Yes, but there are some things that you need to consider first.
In this article, you will learn the basics of starting a small business in Singapore as a foreigner. The necessary documents for aspiring business owners will also be laid out for your reference. It's true, starting an enterprise is challenging and even borderline scary. But with a bit of research and legwork, building your business in Singapore will be within your reach.
What Is Small Business?
As a foreigner, you have a handful of choices regarding the type of business operation that you want to form. In case you already have an established company in your home country and you want a presence in the Singapore market, you have three options. You may either choose to establish a branch, a subsidiary, or maybe a representative office. However, if you are not coming from that background, you can form a private limited company instead.
A branch acts as an expansion of the parent company. Most small and medium enterprises prefer to establish branches in Singapore. On the other hand, a subsidiary is some form of a limited liability company because it is separate from the parent company. Representative offices are very different from the first two since the main purpose of representatives is research and not profit generation.
For those businessmen who are building their enterprise from the ground up, forming a private limited company is the most efficient way. What makes it special? Well, private limited companies are versatile because they can be scaled up easily. Furthermore, taxation regimes for these private companies are beginner-friendly, thereby stimulating their growth.
Why Choose to Start a Small Business in Singapore?
You might be wondering why Singapore attracts hordes of aspiring entrepreneurs from all corners of the world. After all, this country only has a small total land area and a low population level. Don't underestimate Singapore based on its size, though. The competent government of this country ensures that the Singaporean economy pampers foreign investors through different means.
The most notable policy of Singapore is that it allows the establishment of 100% foreign-owned businesses. This policy is unusual in the neighboring countries, but Singapore welcomes foreign investors with arms wide open. Moreover, tax regimes in this country are friendly for newly registered businesses. Providing this leeway aids in helping new businesses incubate and develop.
Requirements to Help You Get Started
At this point, you may have already decided about launching your company in Singapore. The next step is to gather all the required information and documents that you need to submit. Remember, you are a foreigner. You can expect that setting up your business will be a little more challenging compared to locals.
If you have intentions of relocating to Singapore, you have to secure an Employment Pass (EP) or an Entrepreneur Pass (EntrePass). These passes can grant you the right to be found by your start-up in the country. On the other hand, you may want to manage your start-up remotely. In this case, you have to hire a local Singaporean to act as the director of your company.
Next comes the fun part: company registration through ACRA. Prepare your preferred company name and submit it to ACRA for approval. Then, you also have to compile documents stating particulars about your director, shareholders, and secretary, as well as your company address. And since you're a foreigner, your passport, memorandum and articles of association, and overseas address proof are also essential.
Take note that additional documents may be required depending on the type of business you are establishing. Also, name registration often acts as a bottleneck. You have to make sure that the company name you want is not registered under ACRA yet. Vulgar and inappropriate company names can also be up for rejection, so try your best to avoid them.
Guidelines for Maximizing Government Support in Singapore
As you already know, the Singaporean government is very supportive of start-ups. Both local and foreign companies that are newly birthed can avail of several packages to assist them as they take their baby steps. Various forms of assistance are available, from taxation adjustments to monetary grants. That's why you need to be aware of the benefits that you can take advantage of.
A newly registered company in Singapore is entitled to three years of tax exemptions in varying degrees. Your company can get as much as a 75% tax exemption, and that's already a big help! So, always communicate with the tax authorities in Singapore to ensure that you can avail of this benefit. It also helps to get in touch with corporate tax services to help you further.
Aside from tax exemptions, Singapore also offers grants for start-ups. An example of this is the Research Incentive Scheme for Companies, which is given to science and technology businesses. Keep an eye out for these grants and apply for as many as you can. The paperwork will surely be heavy, but the monetary benefits you get far outweigh the hassle.
How to Grow a Small Business as a Foreigner
Launching your business is a success on its own. However, it is just the start. The bigger hurdles will come along as you go through the day-to-day operations. And even though these challenges are difficult to overcome, they will help your business grow and become more stable.
As a foreign business owner, you have to continuously build your rapport with your customers and your employees as well. Integrate yourself with the Singaporean culture. This way, you will become more acquainted with the people you are working with as well as the people you are serving. Savoring their culture will also give you a wider perspective on how you can develop your business. ,
Moreover, you have to practice continuous improvement. Keep your business data complete, and analyze the trends in sales, expenses, and other metrics. Research may sound corny and outdated, but it is one sure way to pinpoint the weaknesses of your enterprise. And once you are aware of your company's weaknesses, you have to make a way to work on them.
Conclusion
Establishing a business in Singapore is indeed scary, especially for a foreigner. But, it is not impossible, and materializing this goal is something you can achieve. Just remember that you have to do thorough research and due diligence. And if there are things that are beyond your abilities, you can always seek the help of professional services to help you achieve your goals.