The Trio Movers – The Moving Company Started With 3 Buddies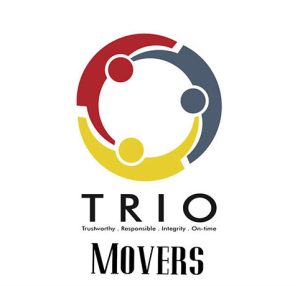 The Trio Movers is Formed by 3 buddies in 2019 who had known each other since secondary school and as we are not from a well off family, we started working in a house moving company part-time during school holidays and weekends. gaining experience from there. Also realising that there is a lot of black sheep in this trade with a lot of hidden costs, we had set trustworthiness and integrity as one of our core values.
It started when 2 of the partners, Keith and Clarence left their full-time job at the other moving company and looked for me(ken) who had shifted from moving trade to pet industry and asked for ideas on the future. it was then we decided that we should try to work together and make something out of ourselves.
About The Trio Movers
The 3 founders are Ken, Clarence and Keith. all of us are born in the year 1993 and we were 26 when we started the company. Ken was in charge of the sales and marketing team, bringing leads and sales to the company whereas Clarence and Keith ensure the operating team are in tip top conditions, ensuring we deliver our top-notch services to all our clients.
The Trio Movers Today
It's not an easy business as it seems, it's a tough, sweaty, tiring and tedious job and most younger cant accept it. in the beginning, we had faced criticism from our competitors as we deem too young for this business. facing cash flow issue as we don't have much cash or any backing. bank won't loan us any money to buy our own trucks, hence, we have to rent our very first truck, building our trollies on our own below a void deck of one of our partner HDB blocks with many passersby looking at us. till now, we have the ownership of all our 7 trucks, 2 vans and 3 warehouses and office. manpower was also an issue, from a team to 3, we had built till now over 20 manpower.
Looking Into the Future
We are still building and intend to expand furthermore, we had actually started a new side company THE TRIO XPRESS and this company will cater more to deliveries as THE TRIO MOVERS is catering to house and offices moving. All our employees are like families and we are intending to recruit more passionate and fun crews into our company.
The Trio Movers
The Trio Movers, 31,
#02-10 Woodlands Cl,
Singapore 737855
Contact: +65 83215709 / +65 83215709
Email: TheTrioMovers@gmail.com / thetriomoverssg@gmail.com
Website: thetriomovers.com.sg