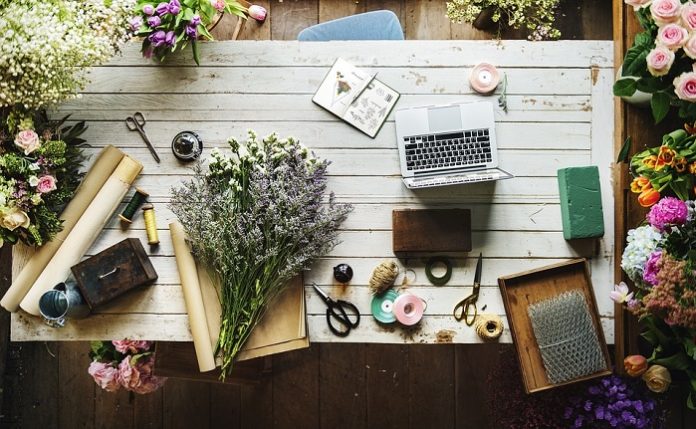 The Best Part Time Startup Business Ideas are Not a Waste of Your Time
Entrepreneurship in Singapore has been driving successfully for years regardless if it is full time or part time. Any woman is capable to starting their own business from their flat. If you have always dreamed of working from home, it is now achievable. After enough research about the best part time startup business ideas, you will know where to begin.
Financial Planner
Obviously, you are going to need training proof and certification prior to starting a financial planning business. Having a certification gives you credibility which is extremely important for clients to trust you. If you are living in Singapore, the Chartered Financial Planner (CFP) certification is what you need to obtain from Singapore's Financial Planning Association.
Graphic Design
If you have graphic designing skills or you studied it, you might want to start a home-based business specializing in it. Since there is a high demand for this kind of business, it is a good choice for you and this profession seems to be promising. This tends to be true for the individuals and companies that look for creative people who can help them communicate non-verbally. For instance, newly established companies need logos, graphic ads, websites, you can do these for them from home. You will have small overhead cost and have more profit.
Tax Preparation
A lot of people do not love doing taxes and paying them, but they need to be paid no matter what. This is why an at-home tax preparation business is a great idea for those who have a background in tax. If you do not have any, there are training courses you can take. Since the tax code changes every year, you might have to refresh your training yearly, and it might be necessary for you to register under the IRS as someone who prepares taxes. This is a seasonal business so you can do it part time and you do not have to do it all year. This is an awesome way to earn extra cash in spring and winter.
Insurance Planning
Planning insurance is an important life skill because of its uncertainties, and healthcare can cost a lot. If you know a lot about insurance, then you can make a business out of it. There are also areas you can specialize in. For examples, the population of expats in Singapore has been divided among expats that come from different countries. The insurance plan you design can depend on the country and background they came from. You are going to help them make life abroad very worth it.
Virtual Assistant
In case you were an administrative assistant in the past, you might already have the skills needed to become an excellent virtual assistant. Since a virtual assistant has the freedom to work for more than 1 company or client, this is a great business idea from home. Virtual assistants handle small and large tasks, which is why they can help clients to get things done. For instance, if a client needs someone regularly, you might be the one to answer all e-mails, complete data entry, schedule appointments, manage their blog, and other functions. Actually, anyone with administrative skills could become a virtual assistant and work from home, so it is a great choice for you.
Cleaning Service Business
Every person who is knowledgeable about cleaning need minimal skills for them to begin anything. You do not have to do house cleaning alone because you can also do cleaning services for retail shops and offices. The good thing about a cleaning service business is there is no need for you to spend big on advertisements since the best for your business is through word-of-mouth. A cleaning business can bring you huge revenues every year if you do it right.
Tutoring
If there is a subject that you are very knowledgeable about and your standardized tests have the score to back you up, then you should think about tutoring. This is a business for someone who finds joy in helping people solve problems, then you can do this business over video chats and the phone. You can work with clients to make sure they everything about their testing materials. When they get good test results, your reputation will benefit from this, and you will have a large clientele. You can choose to charge for every session, every hour, or per package. The fees are going to depend on your reputation. You will be able to charge more per hour, session, and package.
Wellness Instructor

Singaporeans take their health and wellness seriously, which is why it is becoming huge in this city. If you are knowledgeable about yoga, you can hold sessions in the public park or at home. When you are just starting out, you can create deals and sell them through websites like Groupon. While your business is growing, the clients you have can recommend you to others. Maybe, you can even put up your own yoga studio after some time. You can start small and only do it part time, and if it works really well for you, it can be full time.
SEO Specialist
A very important part of an online business is search engine optimization (SEO). It is about increasing the number of traffic by having a high ranking in search results. This normally requires the right use of specific keywords. Actually, a lot of companies hire someone often to help them get a higher rank in search results. If you specialize in crafting great content that benefits the industry and the technicalities of website optimization interests you, this might be a business you want to do.
Event Planner
There are different kinds of events all year. Aside from weddings, there are corporate events, concerts, conferences, birthday parties, and a lot more. Based a survey, an event planner earns S$10,000 to S$54,000 a year and an average yearly salary of S$30,952. You can start with birthday parties because it only needs a small budget. This is because less materials and equipment are needed for a birthday party compared to other events. When you have more profit and capital, you can plan larger events and earn more profit.
Web Developer
It is important for companies to use skills in web development to have a well-designed and well-maintained website. Although, this requires complex and specialized skills. Most of the time, companies enlist a 3rd party for help. This is where web developers come in. They are also software engineers. Their job is to code, modify, and design websites together with layouts and functions. Their main priority is to make sure the site is very appealing, user-friendly, and has easy navigation. You can put your creativity and concept ideas to work. If this is something that you like, you can learn the skills and go from there.
These ideas can be done part time which could eventually grow bigger. You can choose from any of the best part time startup business ideas mentioned. Always choose the one that is within your budget and you are passionate about to be successful.