A Breakthrough of Oral Care Products in Singapore by Botanica Culture International
The Flip Side of Conventional Toothpaste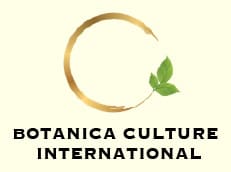 There is a metaphor: Human's mouth and gums are a superhighway to every system in our body. It absorbs almost everything and sending it right into our bloodstream – ingredients, oral bacteria, and chemicals found in our toothpaste and mouthwashes. Many people believe that "what goes in your mouth stays in your body", even if you do not swallow it, so to speak.
The conventional store-bought toothpaste contains several harmful ingredients like Sodium Fluoride, Glycerine, and Sodium Lauryl Sulphate that will give the foamy, whitening effect of toothpaste. However, in the case of any accidental ingestion, they will lead to other hazardous health issues. Choosing a good and natural oral care is as important as the food you eat, the products you put on your skin and all the other products you choose should be safe for you and for a healthy home environment.
We can say that a healthy mouth is a shield that protects your overall health. Many people ignored their oral problems such as bleeding gums, bad breath, swollen gums and mouth ulcers. The truth is unhealthy gums can lead to serious health issues such as heart problems, high blood pressure, risk of stroke, diabetes, infertility treatment failure, pancreatic cancer and so on.
The Journey of Oral Botanica
Founded in 2011 in Singapore, the Botanica Culture International is one of the renowned organic toothpaste that vow to change people's perception of toothpaste. How did it start?
The journey began when Trimongsowati took the plunge to dump her toothpaste and made the switch to organic toothpaste, after her store-bought toothpaste failed to heal her serious gum problems. Frustrated by her gingivitis, bad breath, and receding gum's problem, she decided to put the problems to a sleep by inventing her own organic toothpaste, after several failed oral treatments, like breaking bad brushing habits, changing different brands of toothpastes, including changing her dentists.
As a chemist herself, Trimongsowati tag teamed with another chemist, Dr. Ubbo von Oehsen, to come up with a 100% organic liquid tooth oil. Their formula is rather straightforward: axed the toxic synthetic chemicals like fluoride, SLS and only using organic food grade ingredients. "Making toothpaste is an intricate process, even for chemist like us," said Trimongsowati. It took a whole lot of trials and errors for the duo to achieve the perfectly formulated organic liquid tooth oil.
Their rich experience in the chemical industry was the driver behind their innovative creation. Trimongsowati tested the products herself until they achieved the right formulation. Her gums stopped bleeding and her bad breath disappeared for good after 1-2 weeks of using the organic tooth oil, which was actually a good omen to their experiments, and a good boost to keep them moving.
The Rocky Path Ahead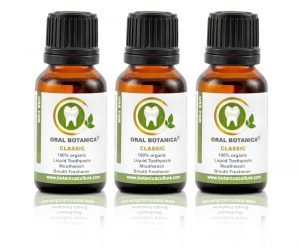 The success of the experiment means the start of the rocky path of the marketing. As the first manufacturer of organic tooth oil in Singapore means they have to spend a lot of time to convince consumers to go organic, rather than the conventional store-bought toothpaste. This is a challenge for new brand, but also an opportunity to reshape the market.
They spent quite a fair amount of time and effort to navigate the market and educate consumers about how foamless tooth oil can do to their oral cleaning routine, and how to clean your mouth and gum with just 2 drops of tooth oil. And they made it.
After their success with their first product, Oral Botanica Classic, they received a lot of requests from parents who would like to replace the toothpastes for their children. The second product, Oral Botanica Kids were born. And today both products are available in 65 organic shops, health shops, hospitals and some dental clinics in Singapore.
Botanica Culture International now has a presence in Indonesia, UK, Malaysia, and China, and they are expanding rapidly. Botanica Culture International is not moved, influenced, or affected by hyped-up marketing messaging, but it cares about consumers' well-being. And most importantly, it sincerely wants to make a difference in the world.
Botanica Culture International Pte. Ltd.
10 Ubi Crescent #06-68
Lobby D
Singapore 408564
Contact: +65 9635 9453 | +65 9113 3394
Email: service@botanicaculture.com
Website: www.botanicaculture.com