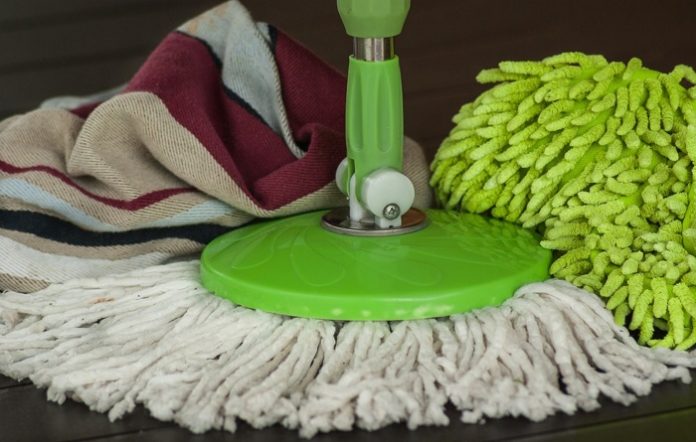 Here Are Some Catchy Cleaning Business Names in Singapore for Reference
The cleaning business scene is steadily changing in Singapore. Now, new business owners are coming up with catchy cleaning business names that are rocking the industry by storm. This revelation shows how marketing is shaping the industry creating a very stiff competition among the competitors. I bet that you'd want an affiliation to cleaning business names that entice your inner feelings.
To get us rolling, here are some catchy cleaning business names in Singapore:
Absolute Cleaning
The moment you hear the term "Absolute" it strikes your mind to mean without no doubt or perfection. Absolute Cleaning qualify as some of the catchy cleaning business names in Singapore that takes your mind back. No matter in any situation, you'd want to have your things done perfectly. Located at Kaki Bukit Avenue, Absolute cleaning offer cleaning services from carpet cleaning to sofa cleaning, curtain cleaning to upholstery cleaning at the most affordable prices. If you're looking for price discounts, look no further other than Absolute cleaning especially during special occasions. The name is easy to pronounce and to remember and outrightly illuminated the kind of services they offer. You can access their services through their hotlines numbers and make enquires. The fact that they have skilled workforce, Absolute Cleaning guarantees you extreme efficiency and value for money.
Homefresh
If you're looking to spruce up your home, Home Fresh is one such company. The incredible business name suffices as one of the catchy cleaning business names in Singapore. The beauty of this name is that it creates a fresh ambiance on how your home would resemble. The coining of the two names "Home" and "Fresh" depicts that catchy feeling. Homefresh located at International Plaza, Anson Road does the professional cleaning in apartment buildings and office buildings with great satisfaction assurance. The services include floor vacuum cleaning, toilet scrubbing, window cleaning, and sink emptying. For you to access their services, you only need to make a booking, and it's a one-off payment. Part-time maids with experience to groom your house and handle all manner of furniture.
Spotless Clean Pte Ltd
Found at IMM Building along 2 Jurong East street 21, Spotless Clean Pte Ltd is a private company that specialized housekeeping, cleaning and desilting services in Singapore. Any featured catchy cleaning business names, Spotless clean Pte Ltd will be among them. The term "Spotless" gives you the visual picture of what the company is doing — that of ensuring that your place is spotlessly clean. It's human nature that you'd be comfortable at a place where it's sparkling clean. With that in mind, the name "Spotless" rattles your magical, emotional state. The company handles industrial cleaning services and the area where only professionals can manage. To access their services, Spotless Clean Pte Ltd enables you to make a phone call for bookings.
Bestway Cleaning Services Pte Ltd
If you're someone who may not only be searching for catchy cleaning business names, but professional services look for Bestway Cleaning Services. Located at Bukit Batok Street, Bestway Cleaning services offers a wide range of services from commercial and industrial cleaning services to childcare center cleaning, residential, healthcare and nursing homes cleaning services. You can relate this business name to how best they can do their work in the most professional and high standard way. Based on the time since its inception, Bestway cleaning services has over fifteen years of experience working in this industry. You can get in touch with their services through their contacts both email and phone call and send enquires.
There're more catchy cleaning business names in Singapore that you can find, it all depends on your taste and preferences. Searching for a unique-catchy name is one of the ways of winning more clientele and thereby contracts.