The Essential Guide to the Top 10 Corporate Service Provider in Singapore
The demand for a corporate service provider in Singapore is more than ever. With the city-state being the preferred place for more and more investors from around the world, the existing CSPs are also busier than ever.
When you want a corporate service provider in Singapore, you will get a long list of options and various recommendations. It honestly is overwhelming and confusing to choose one, given that not all of them have great track records.
In this article, we look at the importance of corporate service providers. At the same time, we look at the 10 best corporate service providers operating in Singapore.
Why Do You Need Corporate Service Provider in Singapore
Corporate service providers, in simple words, are companies that help other companies operate. They offer essential services like accounting and bookkeeping, HR and payroll management, secretary services, etc. to help their clients with their day to day activities.
Here are some reasons you need a corporate service provider in Singapore:

They Help You Register a Company and Fulfil the Requirements
Especially for foreign investors, registering a company could be confusing in Singapore. Corporate Service Providers register your company for you, and also offer important services that you will need before and after registration.
For instance, to open a company in Singapore, you need a resident director, a secretary, and a registered address. A CSP can give you a nominee director, help you outsource its secretarial services, and also assist you in setting up a local registered address.
Furthermore, Corporate Service Providers have lawyers who can help you to get the licenses and support you with legal matters.

They Help Save Your Budget and Time
This includes both during the time of registration and after completion of registration. Corporate Service Providers make your company activities cheaper and faster.
First, they register your company without you having to worry about the paperwork and commute. Rather, you can spend time devising and enhancing your company plans.
Second, hiring an employee is more expensive than outsourcing from a CSP. In that case, not only you would have to tend to their salary, but would also have to look after the employee benefits and contributions. All that won't come in the way of CSP.
Furthermore, with Corporate Service Providers, you only pay for the services you use. This means you don't have to hire people full time even if they don't have a lot of work. CSPs work fast as well, as they have experienced professionals.

The Work is Very Effective
Singapore is an extremely competitive market for Corporate Service Providers. If they want to survive, they need to outperform other CSPs.
This has a direct benefit to the clients- Corporate Service Providers have really upped their game these days. They have been hiring the best professionals to service their customer companies and all of them are working hard to build strong brand authority.
The employees that the CSPs send to work for you are also more experienced than the ones you would probably hire. Some of them are industry veterans, who could give you tips and insights to help with the overall growth of your firm. In other words, working with the right Corporate Service Provider is a way of seeing how the 'best in the business' do their daily company tasks.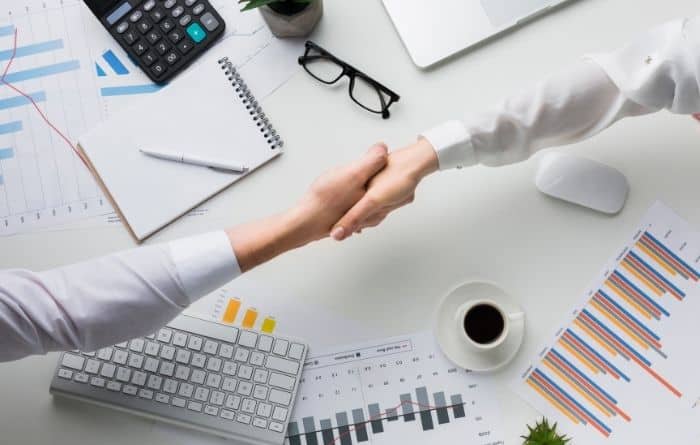 Conclusion:
Choosing a corporate service provider is a big affair. After all, going wrong with the decision means that an undeserving party will get the responsibilities for your company, which may be chaotic for the firm.
Well, you can choose a corporate service provider in Singapore from the above list- we have worked hard in accumulating the names. Furthermore, you can contact us directly if you have further inquiries or need more help with the matter.