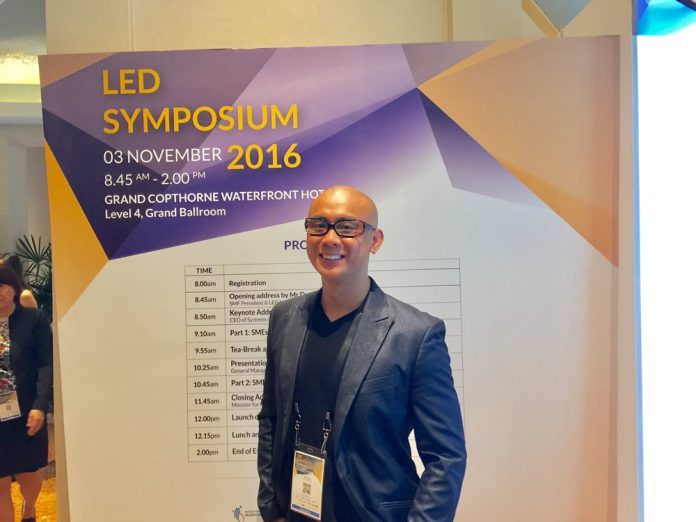 Cuzzey – Committed to Bridging the Gap between Pet Owners & Pet Service Providers by Offering Full-Scale Pet Services at Your Fingertips
In today's fast-paced life and busy work schedule, individuals' at all organizational levels are constantly challenged to meet pressing deadlines and deliver their best at work. They often find themselves struggling to take out time for other things in their lives like spending quality time with their family members and pets.
Many people especially the urban youth in Singapore is whole-heartedly seeking for pet ownership. They love to have pets and why not? After all, pets are man's best friend. The unconditional love and selfless affection one can get from pets, cats, dogs, or birds, is beyond words; it can only be felt not described. Though the rise of pet ownership in the world, including Singapore, is skyrocketing despite the hectic lifestyle of individuals.

What is worrisome is that not many pet owners have the time to provide their pets with the care they desire and deserve. Loving pets is good, but it is not enough to ensure their wellbeing. Taking good care of their diet and grooming is equally important to make sure they don't suffer from pet problems like ticks. Taking out time for pet care and grooming is difficult and that is exactly why Mr. Jose launched Cuzzey.
Pets Get the Best of Care Even When Their Owners Are Busy
Founded because of the love for pets and with a mission to bridge the gap between pet owners and pet service providers, Cuzzey is one stop platform that provides full-scale and high-quality pet services on fingertips, ensuring that the pets get the best of care even when their owners are busy.
Cuzzey is the brainchild of Jose. He is the founder and CEO. Before launching his own start-up Cuzzey, he had worked with two other start-up companies focusing on healthcare and wellness. Working with these companies helped him get the experience and knowledge that he needed to set up his own business. Currently, his team comprises of two more talented people who work as his CTO and COO.
Launching an online platform as unique as Cuzzey was not easy for Jose but he knew that the need for the pet service marketplace was dire in Singapore, especially after looking at the soaring increase of pet owners in the country.
Bringing Together Pet Owners and Pet Service Providers
Being an avid pet lover himself, Jose felt that there was no proper place for pet owners to go and hire pet services according to their needs. While some pet owners would visit pet stores and retailers for services, others would just search for reliable pet services aimlessly and eventually compromise on the care and needs of their pets.
Looking at the big gap between pet owners and service providers, Jose decided to launch Cuzzey. He knew it would be challenging to set up and launch an online/tech-based start-up but he was ready to make it happen. And that's exactly what he did.
His purpose of launching Cuzzey was to bring together pet owners and pet service providers under one roof. Create a platform or a marketplace where pet owners can get easy access to a wide range of and high-quality pet services 24×7 at their fingertips and at affordable prices.
This was undoubtedly a good idea but transforming this idea into a reality for Jose was a massive challenge he had to surmount. The reason why making Cuzzey a reality was so hard is that he had zero experience and no knowledge about tech start-ups, and he had no one who could guide him and assist him with his mission. Since he was not a tech whiz, he had no clue how to code programs and create a website where he could provide services in just a few clicks. Another reason was raising funds. To launch a business startup financing is important and unfortunately, Jose didn't have the kind of funds he needed to set up and launch his business.
Passion and Love for Pets Didn't Let Him Surrender
He could have raised a white flag and give his idea of tech start-up launch for pet services a backseat but his passion and love for pets didn't let him surrender. Instead, he decided to take on these challenges with confidence and overcome them.
Since he was not adroit in programming or coding, he decided to hire people who were. Though he didn't find the right people for the job quickly. Instead, he came across many perfidious individuals who were only interested in equity shares and didn't want to put any efforts in the company. However, with time he found two great, technically sound and loyal individuals who shared the same passion and values as him.
Teamwork and Unmatched Dedication
With teamwork and unmatched dedication, Cuzzey was finally launched. Busy pet owners can connect with trusted pet service providers through Cuzzey on the go and book services from S$10. From pet grooming & vanity to obedience training, workout & routine, pet boarding, and pet photography, Cuzzey offers all services. The company has a highly supportive and growing pool of pet service providers and vendors, so pet owners rest assure that their pets will get the best in service every time.
Cuzzey Pte Ltd
Contact: +65 9220 0890
Email: josehetech@gmail.com
Website: Cuzzey Pte Ltd